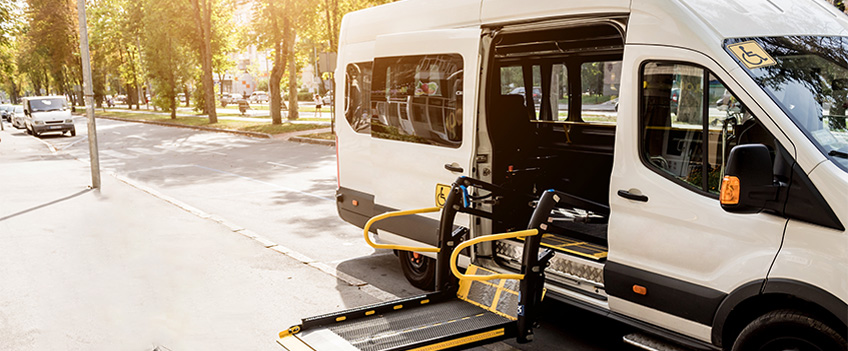 Special Vehicles
Many people with physical disabilities depend on specially equipped vehicles to be mobile and enjoy a more self-determined life. An electric loading ramp that can transport people, wheelchairs and other equipment: this is what ensures freedom. It's no problem to equip or retrofit a vehicle with mechanical components and accessories from Phoenix Mecano.
Technology for improved safety and mobility
The technology for these everyday support mechanisms must be very safe and reliable. Linear drives from Phoenix Mecano ensure safe and smooth movements when extending, retracting and adjusting the inclination of the ramp. This ensures that the wheelchair cannot move during use and that the person is properly secured.