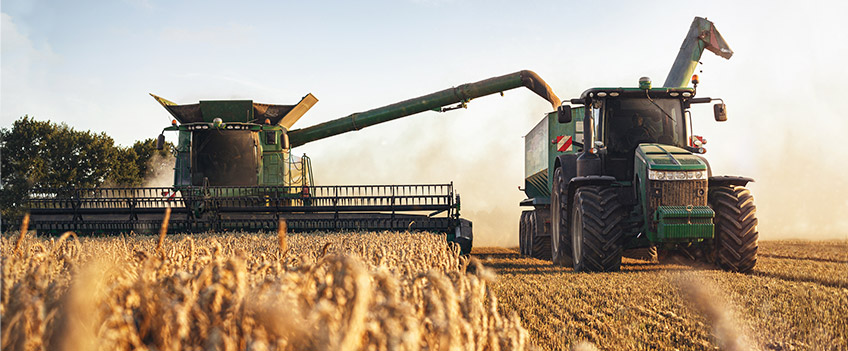 Agricultural Machinery
Agricultural machines (such as combine harvesters, forage harvesters or balers) are not only exposed to very difficult environmental conditions, they must also be used continually for long periods during the harvesting season. In order to master these extremes and to withstand dust, vibrations, moisture and extreme heat, the installed components must meet very high stability and functionality requirements. Protection against water and dust, as well as a standard-compliant development, help to ensure a long service life, even when used frequently under heavy loads. Phoenix Mecano not only has the proper products for vehicular functionality, we can also equip or retrofit complex facilities and systems for industrial stable and storage technology.
Increased efficiency and control
The future of agriculture is increasingly industrial and technical. That is why machines and equipment are becoming more complex. Phoenix Mecano's robust linear drives optimizes and automate many processes. For example, they can be used to adjust screens and conveyor belts, to open and close hatches, or to adjust settings in the driver's cab.