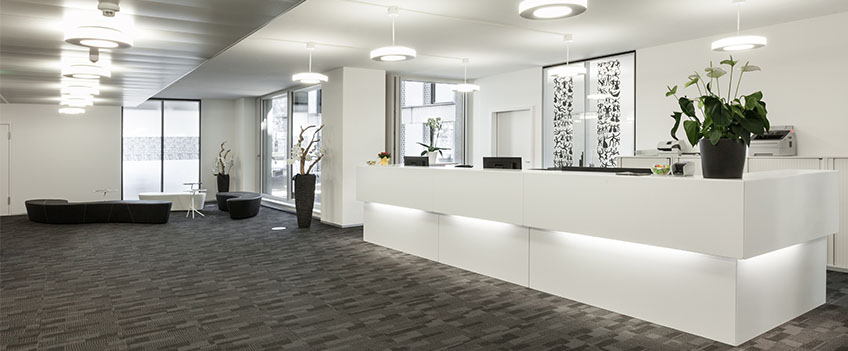 Hotel reception
Height adjustable solutions can be integrated in shops and hotels to ensure a safe and comfortable work environment for the employees. Poor ergonomics may lead to less efficiency and damages to the body which is avoidable with the correct tools. With our broad range of actuators and lifting columns, we can help you find the most suitable lifting device for your application whether it is a simpler cashier desk or a high-end conference table.
Technology for improved ergonomics
With the smooth movements and reliable technology, you can count on a quality system that is easy to install. The customizability in our products makes it possible for us to offer you a customized complete solution that is adapted to your needs. Lifting columns are offered in various colours for a more elegant design of your lifting system.